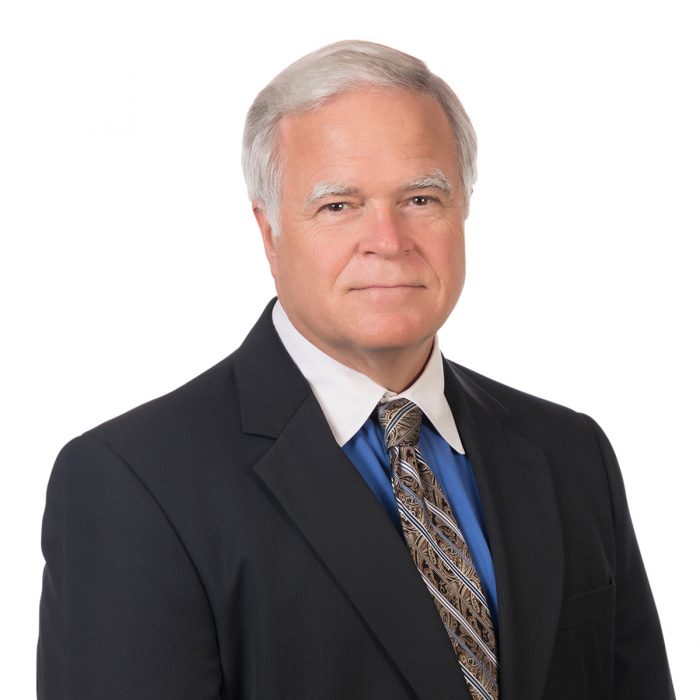 Owner | Partner
DON A. "JAKE" JACOBSON CLU, CHFC® is Co-owner and Partner of Dean, Jacobson Financial Services, LLC. He has been with the firm since 1980 and currently serves as the firm's President. Jake is also Co-shareholder and President of Jade Plan Services, Inc. (a Pension Administration Company he founded in 1982) and is a specialist on ERISA regulations and retirement plan design. He serves on the firm's Investment Allocations and Model Portfolios Committee focusing on high net worth clients' unique investment opportunities. Jake has been active in financial planning, wealth management, and retirement planning since 1975 with a special emphasis in the areas of investment management and pension administration.  He earned the Chartered Financial Consultant (ChFC®) and Chartered Life Underwriter (CLU®) designations through the American College in Bryn Mawr, Pennsylvania.
Jake has completed several executive education programs at some of the nation's most prominent business and management schools, including MIT, UCLA, Yale, Northwestern, and Duke University.  He has also completed extensive education on Exit Planning from Business Enterprise Institute (BEI), the leading innovator in the Exit Planning industry, and is a member of the BEI Network of Exit Planning Professionals. Jake belongs to several other financial planning professional organizations including the Society of Financial Service Professionals (SFSP), National Association of Insurance and Financial Advisors (NAIFA), and the Lone Star Council of Charitable Gift Planners.  He has been recognized multiple times as a "FIVE STAR Wealth Manager" in Texas Monthly magazine* and has earned many other distinctions and recognitions from investment and financial firms across the nation.
Jake currently serves as a member of the Finance Committee of the National Board of Osteopathic Medical Examiners, as well as serving as Treasurer for the MedStar Foundation. He also serves as Chair of the Finance Committee for Entrepreneurs' Organization (EO) Fort Worth in which he has been an active member for several years, and also works with and helps train young entrepreneurs through EO's Mentorship program.  Jake has previously served on the Colleyville United Methodist Gifts and Endowment Board and as the Finance Chair for the United Community Centers, a non-profit agency in partnership with the United Way of Tarrant County.  He was a founding member of the United Community Centers Foundation and served as Chair of the United Methodist Central Texas Conference Board of Pensions.  Jake is also a supporter of Junior Achievement of the Chisholm Trail, Inc., as a member of their Free Enterprise Society as well as a supporter of Camp Fire First Texas, serving as past co-chair of their annual gala, An Artists' Christmas.
Jake is a Texan by choice. He grew up in Wisconsin where he attended Superior State University, then chose to relocate to the Dallas/Fort Worth metroplex to begin his career in financial services. Jake is married to Linda Jacobson, and they have three sons; Justin (married to Rachael), Kirby (married to Angela), and Russell (married to Amie).  Jake is also a proud grandfather of seven grandchildren (Kinsley, Gracelyn, Conley, Lillian, Brek, Presley and Penelope).  When away from the office, Jake is an accomplished water skier and enjoys snow skiing, occasional rounds of golf, and brewing his own craft beer.
*Award based on 10 objective criteria associated with providing quality services to clients such as credentials, experience, and assets under management among other factors. Wealth managers do not pay a fee to be considered or placed on the final list of 2012 – 2020 Five Star Wealth Managers.