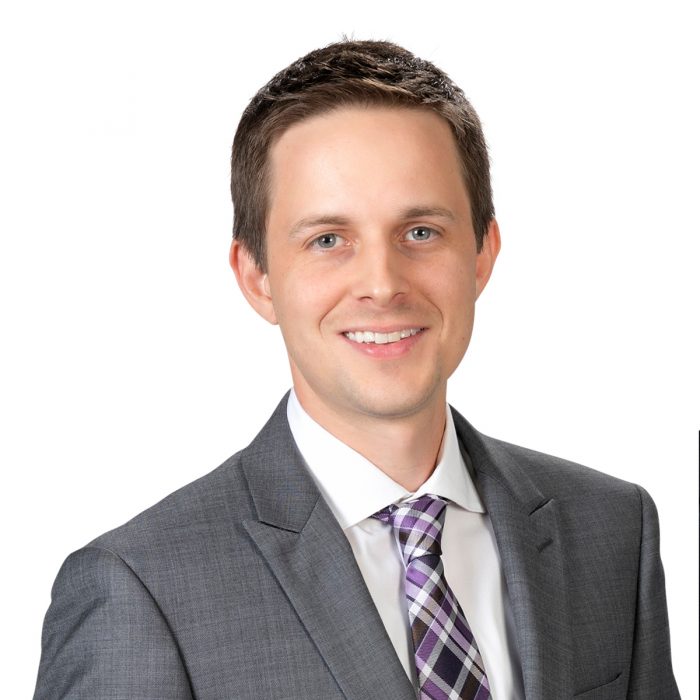 Owner | Partner
Jonathan E. Dumas, CFP® is Co-Owner and Partner of Dean, Jacobson Financial Services, LLC and has been with the firm since 2012. His work in wealth management began in 2008 as a Financial Advisor with Edward Jones in the Dallas/Fort Worth area. Jonathan's experience has revolved around creating comprehensive financial plans through thoughtful strategic and tactical planning in his areas of specialty – investment and portfolio management and risk management. He also specializes in strategic Social Security benefit planning for the firm's clients and the integration of filing strategies with retirement planning.
Much of Jonathan's focus within the firm is centered around creative, broad-based planning for clients in the areas of investments, estate, tax and insurance, as well as investment research and model portfolio design.  Jonathan oversees all trading systems and operations within the firm, coordinating regular investment model rebalancing, and acting as the primary trading specialist on a daily basis. Additionally, he serves on the firm's Investment Allocations and Model Portfolios Committee and supervises the structure and content of the firm's investment charting and graphic designing for the Committee's research as well as for client presentations.
Jonathan is a graduate of the University of North Texas, Denton, Texas with a Bachelor of Arts (BA) in Communication Studies, also receiving his certificate in the University's Personal Financial Planning program. He is a CERTIFIED FINANCIAL PLANNER™ practitioner (CFP®) and a professional member of the Financial Planning Association (FPA). Jonathan has been recognized multiple times as a "FIVE STAR Wealth Manager"* in Texas Monthly magazine and has been a featured speaker on Social Security and other financial planning topics at numerous events and conferences.
Jonathan has worked on multiple development committees for LPL Financial, the nation's largest independent broker/dealer,** helping LPL improve investment reporting and trading technology systems. In the local community, Jonathan spends a great deal of his personal time involved with his local church and other volunteer responsibilities, including volunteering as a coach with the Fort Worth Youth Soccer Association. He has served for multiple years as a Personal Finance teacher for Junior Achievement of the Chisholm Trail, Inc. (JA), teaching students at Fort Worth high schools the foundational aspects of earning and budgeting money, saving and investing, as well as building and using credit responsibly.  Jonathan is also very involved in DFW Asylum Seeker Housing (DASH) organization and serves on its Board of Directors.
Jonathan is a proud native Texan, born and raised in Denton.  He is married to Melinda and they have three children, Kai (7), Jack (5), and their newborn daughter, Cambria Grace.  When away from the office, Jonathan enjoys being a full-time husband and daddy, and when the opportunity presents itself, he and Melinda enjoy hiking, mountain biking and traveling to unique parts of the world.
*Award based on 10 objective criteria associated with providing quality services to clients such as credentials, experience, and assets under management among other factors. Wealth managers do not pay a fee to be considered or placed on the final list of 2012 – 2020 Five Star Wealth Managers.
**As reported by Financial Planning magazine, June 1996-2019, based on total revenue.