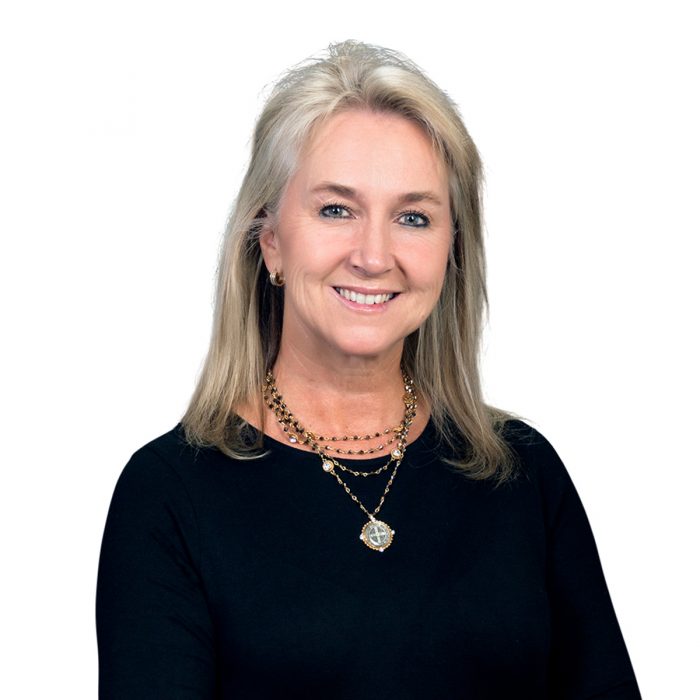 Accounting
Judy Schmeltekopf has been the bookkeeper for Dean, Jacobson Financial Services, LLC, since 2005, handling all internal accounting responsibilities for the firm. She coordinates with all DJFS staff for the firm's billings and with the firm's CPA for all tax reporting and returns. Judy also handles all DJFS payroll duties and business reporting for the firm's Partners.
Judy graduated with a nursing degree from University of Texas in Arlington (UTA), however, she never worked as a nurse. Instead, she quickly found her preferred vocation was in business, most specifically the hotel services industry. Prior to joining DJFS, Judy was co-owner of the hugely successful Amberjacks restaurant on South Padre Island, Texas. Prior to that restaurant venture, she managed several condo properties, hotels, and restaurants/bars on the island as well as a 5-year time period working for an entrepreneur/restaurateur in northern California.
Judy remains very active away from her office duties. She has served on multiple event host committees for charitable organizations, including the Fort Worth Symphony Orchestra, church committees and events, and is on the Board of Directors for Fort Worth Sister Cities.
Judy is married to Jeff Schmeltekopf, a Partner at the firm, and they have 4 children: Emily (a graduate of TCU and married to Dr. Robert Nichols), Eric (a graduate of Baylor and married to Darian), Charly (a graduate of Baylor), and Ellie (a graduate of Baylor). They are also proud grandparents of two grandchildren, Jeffrey Davis Nichols and William Robert Nichols and are awaiting grandson #3, Noah Edward Schmeltekopf, due in May 2017. When around the house, Judy loves to work outdoors in her yard, play the piano, and cook. She also loves traveling with her husband and is an enthusiastic supporter of the Fort Worth Symphony Orchestra and Baylor University (where she received a decree of Alumni by Choice) athletics. Judy is an avid tennis player, participating in multiple club leagues, and also enjoys golfing.