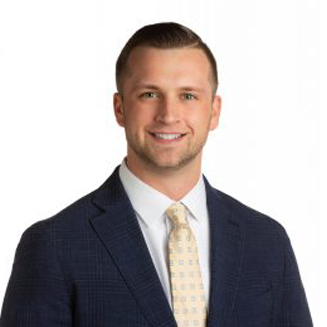 Associate Financial Advisor
Christopher D. Adkins, MBA works as an Associate Financial Advisor of Dean, Jacobson Financial Services, LLC and has been with the firm since 2019.  He entered the wealth management industry in 2015 as an Associate with an independent financial advisor in Southern Illinois.  Chris' experience has centered around client service, investment analysis, and financial plan construction.
Chris' primary focus within the firm is the detailed creation of comprehensive financial plans, conducting statistical analysis and projections that drive recommendations, and working closely with clients during the implementation stage of the financial planning process.  He also conducts daily trading operations, assists in ongoing model portfolio management, and conducts extensive performance and risk analysis focused on the tactical portion of the firm's investment models.
Chris is a two-time graduate of Southern Illinois University (SIU) with a Bachelor of Science (BS) in Management and a Master of Business Administration (MBA) in Finance.  During his time at SIU, Chris competed as a student-athlete on the Saluki football team playing defensive back and earned the Missouri Valley Football Conference Commissioner's Academic Excellence Award on multiple occasions.
Chris is a native of California but moved to Texas at the age of 2 and was raised in Coppell, Texas.  He is married to Callie, and they're expecting their first child, a daughter, in January of 2022.  Chris' hobbies include fishing, waterfowl hunting, golf, and finding new ways to enjoy the outdoors with friends and family.