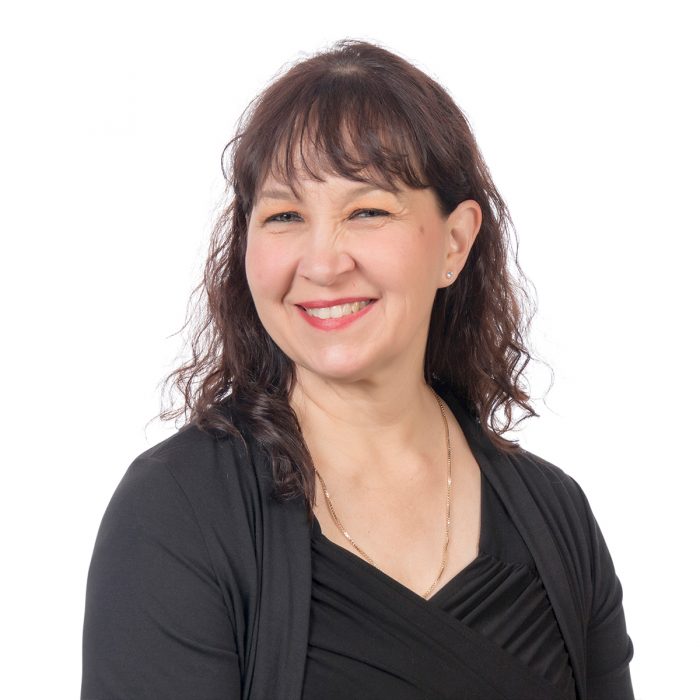 Receptionist
Katherine Matina is perhaps the most recognizable and beloved face to DJFS clients. That's because she serves as the receptionist for Dean, Jacobson Financial Services, LLC and is a vital part of the firm's Client Services team.  Katherine has cheerfully worked for the firm since 2010.  Originally from a small town in southern Iowa, Katherine has always enjoyed meeting new people and getting to know their stories. It is her stated goal to make sure that everyone who visits DJFS feels welcome; and that they are just as glad they came to see us as we are to see them! As the firm's first impression to those who visit the office, Katherine delights clients and visitors with snacks, drinks, fresh-baked cookies, and charming conversation. Her warm personality and concern for others is a huge asset to the firm, both internally and externally.
Through the years, Katherine has worked in many areas of service, as either a volunteer or a paid employee.  While raising her children, she was privileged to be involved by serving as a Cub Scout Den Mother, homeroom mom, team mom, Sunday School & VBS teacher, Booster Club member and volunteer, swim team board member, and Docent for historical Wunderlich Farms in Spring, Texas. She also worked for many years in retail sales, running the office of a home builder, and even working as a licensed massage therapist.  Suffice it to say that Katherine enjoys helping out wherever she is needed.
Katherine is married to David, who is enjoying his "retirement" as a mobile DJ, and enjoys accompanying him to many events.  They love all genres of music and spending time with family. They are blessed with five grown children who are making their mark on the world from Russia to L.A.
Katherine and David currently reside in Burleson, Texas with their two Shi-Tzus, Mitzi and Bevo.